Rayon, or viscose rayon, is called 'ingyeon' in Korean, meaning 'silk made by humans.' This natural fiber and fabric (regenerated fabric) is made by using purified cellulose (thread) from wood pulp, and is less expensive than other natural fibers such as ramie or hemp clothes. It is very easy to dye and does not become easily discolored, and, also, has soft texture thanks to its hygroscopicity. Also, because of the nature of wood, the fabric is naturally cool and, therefore, has a cooling effect when in contact with the skin. Also, it is an ideal fabric for summer clothes or underwear because of its high air permeability, fast drying time, and non-sticky texture. The refreshing fabric does not cause static. Therefore, rayon is the most ideal, healthy, functional fabric to prevent heat rash and for children with atopic or other types of dermatitis.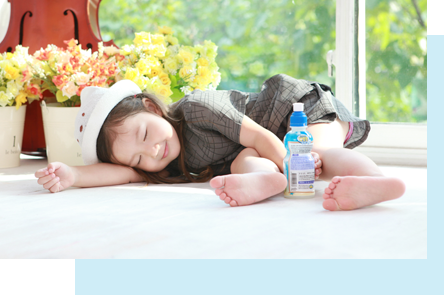 Viscose Rayon is a fabric that is made of a special substance from extracting trees.
It is very safe for sensitive skin such as that of young babies and juniors.


Viscose Rayon is light and thin, and therefore it is very absorbant.
It is smooth and naturally lets air through.
It does not cause electrostatic and is cool to the skin.
Viscose Rayon dries much faster compared to other fabric.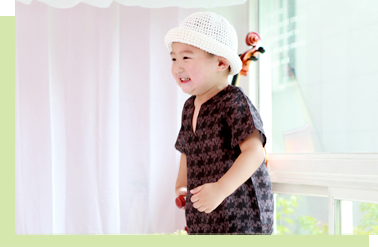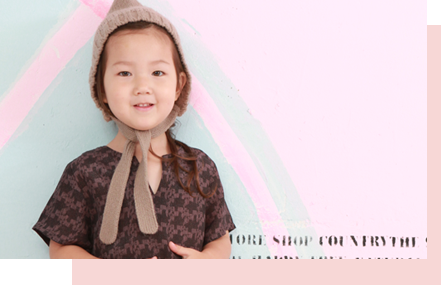 We carefully manufacture our products with our utmost effort
as if we are making clothes for our own family and child.
We have changed the concept of viscose rayon as to a
whole new type of luxurious fabric.